This October, I'm holding a special Halloween skull makeup tutorial. As this Halloween will be one like no other, with very few parties or events happening, we'll probably be entertaining ourselves at home. So why not learn something new?

I'll be doing online tutorials via Zoom on Halloween makeup and facepaint, where I'll teach you how to paint a great-looking skull on yourself in one hour.

Shock and scare your friends on social media with your new skills!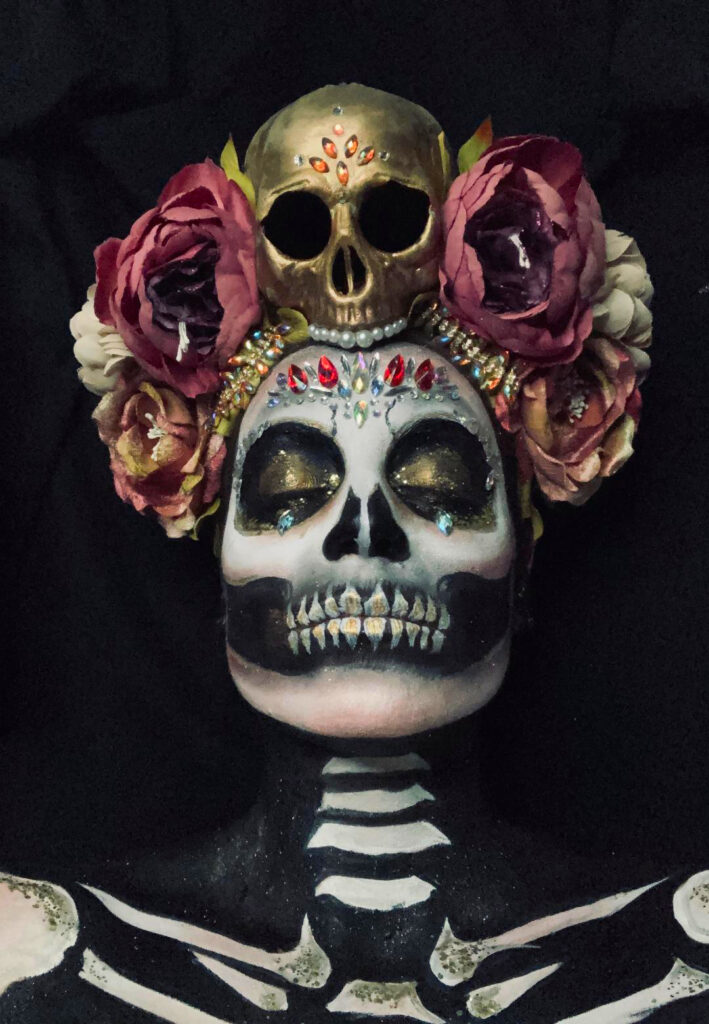 To join the class, you'll need black facepaint, white facepaint, some black eyeshadow, a thin brush, a thick brush and a small sponge.


Date TBC, but the tutorial will take place one evening the week commencing Monday 26th October. Please register your interest by emailing me. The price for my Halloween Skull Makeup Tutorial is £20 for a one-hour session.